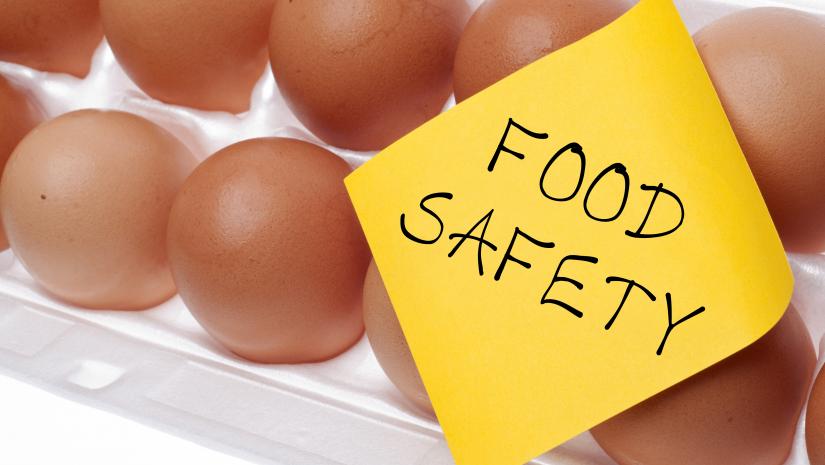 June 17, 2019
What is a food safety certificate?
A food safety certificate, also called a Food Handler certificate, is awarded to Food Handlers of all kinds (chefs, servers, dishwashers, food business owners, etc.) after they complete a food safety training course. Food safety training courses are one of the best ways to gain the fundamental knowledge and skills required to handle food safely in a food business, some of which include:
properly cleaning and sanitizing all surfaces, equipment and utensils
maintaining a high standard of personal hygiene
understanding your legal obligations with regards to food handling
storing, preparing and cooking food correctly with regards to temperature, environment and equipment
understanding food allergies, food intolerance and how cross-contamination occurs
understanding how food poisoning can occur and how to keep customers safe from harmful bacteria
implementing effective pest control measures
By training and certifying the Food Handlers in your business, you are investing in the long-term health of your business.
Why is food safety training important?
Any number of potential food hazards exist in a food-handling environment, many of which carry serious consequences for the customer, the business and its employees. The two most common health risks are:
food-borne illness
food allergies
According to Health Canada, food-borne illness affects 4 million Canadians (1 in 8) every year — that's 4 million people who will lose wages and leisure time, and suffer with nausea, vomiting and diarrhea (or worse). More than 11,000 of these people will be hospitalized and 200 of them will die every year.

Food allergies are another common concern for food businesses; 2.5 million Canadians are reported to have at least one food allergy, and that number continues to rise. According to the Canadian Anaphylaxis Initiative, roughly 3,500 Canadians will go into anaphylactic shock each year from eating the wrong foods. For about a dozen, the experience will be fatal.

These health risks place a tremendous burden on the country, costing the healthcare system and private industry billions of dollars annually. In many cases, these incidents could have been easily avoided — in fact, most food-borne illness outbreaks in Canada are caused by:
poor personal hygiene of Food Handlers
poor time and temperature control of hazardous (or "high-risk") foods
inadequate cleaning and sanitizing of food preparation surfaces or equipment
As a food business owner, training manager or general manager, it's your job to build and nurture a workplace environment where safe food handling practices are incorporated into your standard operating procedures. It is your responsibility to protect your customers from harm — but it's also just common sense for your business.

Food handling mistakes cost your business money, both upfront and in the long term. In a single visit, a Health Inspector can:
issue fines ranging from $45 to thousands of dollars
issue you with a court summons
close your business
The results of your health inspection will also become publicly available — in some provinces and territories, this means your business's health inspection report will be available on government websites. In others, you may be required to post your food safety inspection notice at the entrance of your business. In all cases, a damaging report can keep customers from entering your business — sometimes forever. It's very difficult to change a person's opinion of your business, especially when it comes to hygiene standards.

In this scenario, we're assuming the health infractions were minor and did not cause anybody to get sick; if your business is responsible for a food-borne illness outbreak, the financial (and legal) consequences can be much more serious. According to a recent study from researchers at Johns Hopkins Bloomberg School of Public Health, a single food-borne illness outbreak could cost a restaurant millions.
Who needs a food safety certificate?
By law, all Food Handlers must be adequately trained in food safety. Depending on your province or territory, Food Handler certification may be a legal requirement.

Food Handler certification requirements are set and enforced at a provincial and municipal level. As a food business owner, training manager or general manager, you need to have a clear understanding of specific food safety laws in your province or territory to ensure that the business is adhering to federal, provincial and municipal laws.

In most provinces and territories, you are required to have at least one certified Food Handler in a supervisory capacity in each area of the premises where food is prepared, processed, served, packaged or stored during all hours of operation. It is recommended that you certify anyone who handles food in your business.

A common misconception is that food safety legislation only applies to hospitality businesses. You may be surprised to discover that your business is considered a food business by law. These may include:
hotels / cafés / catering businesses
event and conferences centres
casinos and gaming venues / convenience stores
supermarkets, groceries, butchers, delis and bakeries
Organizations and charities that distribute or serve food (especially those that serve vulnerable persons like young children, sick people or the elderly) are subject to the same regulations and requirements. For example:
hospitals and hospices
childcare and aged care facilities
school cafeterias
canneries and breweries
If you plan to serve food or beverages of any kind, you are more than likely required to employ certified Food Handlers or to train and certify your staff. If you are a job seeker looking for work in hospitality or another food industry, obtaining a food safety certificate can give you an advantage over other candidates.

The good news is that by training and certifying your Food Handlers, you are safeguarding your customers, and your business, from food safety hazards that could have serious consequences. You're also reclaiming some of the time you spend monitoring and correcting employees, allowing you to focus on long-term growth strategies for your business.
Can I get a food safety certificate online?
Yes, you can. The CIFS Food Handler Certification Course is an online food safety course designed to provide students with flexible learning options that allow them to complete the course at their own pace. Because students don't have to attend physical classes, they can study wherever and whenever it suits them.

Even the proctored exam (which is included in the price of the course) is taken online, eliminating the need to register and travel to an in-class exam. This is an ideal solution for training managers, as it eliminates the need to coordinate conflicting work schedules, arrange for transportation or find a qualified instructor.

Students of the CIFS Food Handler Certification Course learn effectively through a series of interactive videos and straightforward lessons and quizzes — so you can be sure that every student receives the same high-quality learning experience, every time.

You can complete the online food safety course in less than a day and receive your food safety certificate within minutes of passing your exam. Or, because the system automatically saves your progress, you can log in and out as many times as you like for 30 days following enrolment.

For more information about CIFS' online food safety course, or to enrol now, visit our course page.