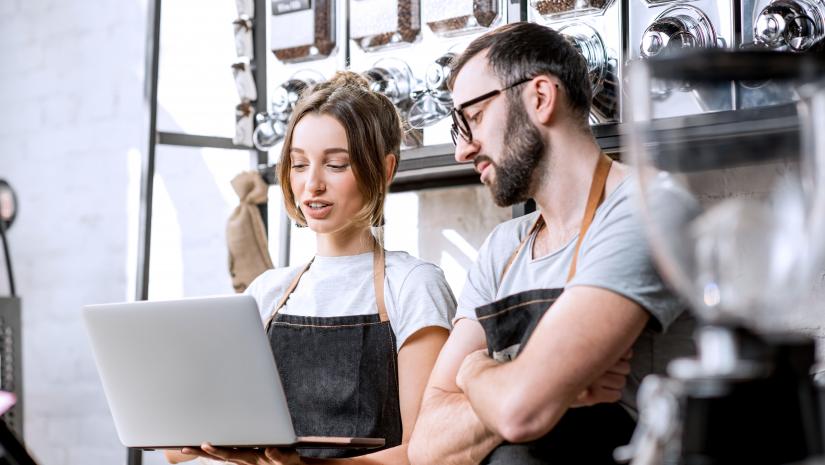 June 20, 2019
Some food businesses still regard food safety as simply an extension of common sense, which is reflected in their food safety training policies (or lack thereof). A common sense approach to food safety may cut it at home where the only person you can harm is yourself, but it's not good enough when you're providing food to the public.

This is the case for a number of reasons. If you own, operate, manage or work in a food business:
you are held to a higher standard by Health Inspectors
you have to comply with federal, provincial and municipal laws and bylaws
you face legal and financial consequences if you fail to handle food safely
you could be fined or closed down for failing to meet food safety or hygiene standards
Food businesses are full of safety hazards — e.g. cleaning chemicals, broken glass, bacteria, viruses, and toxins — and the only way to protect your customers, your business and yourself from these hazards is through ongoing food safety training and education.
Food safety training protects your customers from health risks
Providing adequate food safety training to everyone who handles food in your business is essential to protecting your customers from food poisoning, allergic reactions and other health risks that could occur from eating contaminated food.
FOOD POISONING
Health Canada reports that every year:
4 million Canadians get sick from food-borne illness
over 11,000 Canadians are hospitalized
more than 200 people die
The majority of food-borne illnesses in Canada are caused by food handling mistakes, poor personal hygiene and/or contaminated food preparation surfaces or equipment. To prevent food-borne illness, everyone who works with food must:
understand how food can become contaminated (and the different types of food contamination)
know about potentially hazardous foods (also called high-risk foods)
understand the causes of food-borne illness (bacteria, toxins, viruses)
know how to safely store, thaw, prepare, cook and serve food
know how to effectively clean and sanitize surfaces, equipment, dishes and utensils
understand the importance of personal hygiene and appropriate behaviour in the workplace
This is where food safety training comes in. When your employees complete a Food Handlers certificate course, you know they have acquired the skills and knowledge required to handle food safely and uphold high standards of personal hygiene and cleanliness. Trained and Certified Food Handlers, coupled with a robust Food Safety Plan, are the keys to ensuring food safety in your business.
FOOD ALLERGIES
Each year, roughly 3,500 Canadians are admitted to the ER following anaphylactic shock from food allergens, and about a dozen of them die. Studies show that the majority of these allergic reactions occur outside the home (e.g. restaurants, and fast food), which means that some restaurants are still falling behind when it comes to allergen management.

To protect your customers from life-threatening allergic reactions, everyone who works in your business must:
understand that food allergies can be life-threatening and must be taken seriously
know the most common food allergens (and understand that any food can be an allergen)
understand the importance of communicating with the customer, other employees and management to ensure all measures are taken to prepare a safe meal
know how to recognize the signs and symptoms of an allergic reaction and what to do in an emergency
understand how cross-contamination can occur and how to prevent it
It's important to practice safe food handling if you want your food business to succeed. Whether you're the owner, the manager, the chef, or the server, your livelihood depends on the success of the business. If you're not doing everything you can to ensure safe food handling is being done in the business, you're sabotaging your own income.
Food safety training is good for business
In a national survey by the Consumer Reports National Research Center, dirty tables, utensils or restrooms were among the top complaints of diners — closely followed by Food Handlers with a sloppy appearance or poor personal hygiene. These types of complaints even outweighed complaints about the taste or price of food and poor service.

If customers are put off by crusty forks and untidy servers, they won't be very forgiving about undercooked chicken, a fingernail in their salad, or a cockroach on the wall — and that's assuming your food doesn't give somebody food poisoning or send them into anaphylactic shock.

Food safety failures cost money and damage your reputation, which in turn costs even more money and threatens the long-term health of the business. It's important to remember:
You lose money when a customer sends back food they fear is undercooked, smells "off" or is contaminated with physical objects (e.g. hair, glass, staples, paper, plastic wrap).
You lose money when Food Handlers don't know how to do proper stock rotation.
You lose money if your business is invaded by pests attracted to food that is not stored properly or the premises isn't adequately cleaned and sanitized.
You lose money when your business's reputation is damaged by negative online reviews or when an embarrassing health inspection report is made public on a government website (and they all are).
You lose money if you fail your health inspection or if you are required to pay fines.
In cases of extreme negligence, you can be held legally responsible for causing harm to a customer (yes, even if you're "just a server" in the business).
By investing time and resources into food safety training and making sure employees hold a valid Food Handlers certificate, you can:
protect your brand and reputation
prevent negative online reviews, customer complaints or media scandals
reduce operational costs related to food waste, meal comps or pest eradication
avoid costly fines or business closure
An added bonus to putting everyone in the business through food safety training: When you know you have competent and knowledgeable staff at the helm, you can take a step back from the day-to-day operations and focus on long-term strategies to grow the business.
Food safety training is a legal requirement
Food safety training is critical to the success of a food business, whether it's a restaurant, a cafe, a catering business or a corner store. It's also a legal requirement. If you serve food to the public, you're a food business under the law and you must comply with the food safety laws and regulations in your province or territory.

Food safety laws and regulations differ across provinces and territories, and it's important that you know what is required in yours. In most provinces and territories, at least one employee on the premises (physically on the premises, during all hours of operation) must hold a valid Food Handlers certificate and you are required to provide their Food Handlers certificate to a Health Inspector upon request. Find out more about food safety laws and regulations in your province or territory.

The best way to ensure your business is compliant is to employ Certified Food Handlers or to ensure that everyone who handles food in your business gets a Food Handlers certificate from an approved provider. It's easy — you can even obtain your Food Handlers certificate online.

CIFS' Food Handler Certification Course can be completed in less than a day, or you can take up to 30 days to complete it. If you have a group of employees to enrol, you may be eligible for a CIFS Business Account. To find out how a CIFS Business Account can help your business manage food safety and comply with food safety laws and regulations, get in touch.