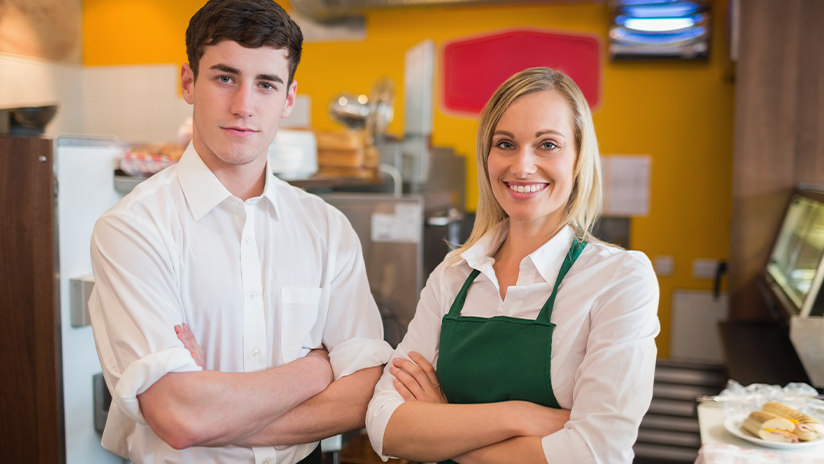 March 7, 2023
If you run an eating establishment in Ontario, you know that there are a lot of rules and regulations you need to follow in order to keep your business running. One of the most important tasks is renewing your licence every year by its anniversary date. Fortunately, renewing your licence doesn't have to be a daunting task. This step-by-step guide will walk you through the process of how to renew your licence in Ontario.
Overview
Renewing your eating establishment licence in Ontario is a relatively straightforward process, provided you check all the boxes and keep your documentation in order. Some requirements may include:
Meeting your local public health unit requirements.

Providing proof of inspection by a public health inspector to demonstrate that your establishment meets all the applicable provincial legislation with regard to food safety.

Showing that any changes to the business or facility have been approved by the local municipal council.

Finally, owners must pay the appropriate licence fees before their eating establishment licence can be renewed.
Once all these conditions are met, the eating establishment licence can be successfully renewed without any issues.
To begin the renewal process, you must first submit an application to the local public health unit in the geographical area where your establishment is located. All applications must be accompanied by a valid operating permit, a copy of an approved inspection report, and an application fee. These documents are essential in order to ensure that the establishment meets all public health guidelines and standards of operation.
The application process typically takes two to four weeks, depending on the complexity of the submission. Once the application is received, it will be reviewed by a representative from the public health unit, who will determine if your licence should be approved or denied for another year.
Step-by-Step Guide to Renewing Your Eating Establishment Licence in Ontario
1. Review and update your information
Before you can begin the process of renewing your eating establishment licence in Ontario, you need to make sure that all necessary information is up-to-date and accurate. This includes making sure that your business name, address and contact information are all correctly entered into the system.
2. Make sure your food handler certifications are up to date
Depending on your local public health unit, some or all members of your staff need a Food Handler certification, and in many cases, a Food Safety Plan is also required. Keep in mind that in Ontario, every person with a Food Handler certification must renew it every five years. If there has been staff rotation, make sure all members of staff who need to be certified have completed their training.
3. Check if an inspection is needed
In some areas, depending on your local public health unit, food inspections must be completed and approved before your licence is renewed.
Once you have all your documentation and certifications in hand, you will be ready to start the renewal process. This involves submitting an application form to your local public health unit, along with any required supporting documentation, such as a valid food safety certificate or proof of insurance coverage.
Remember: to renew your eating establishment licence in Ontario, all relevant members of staff must have completed their Food Handler training and you must have copies of their certificates. This training should include food safety principles and food handling practices, food-borne illnesses, food allergies and food labelling regulations.
After submitting the completed application form and all necessary supporting documentation, you will need to wait for a response from your local public health unit before your licence can be officially renewed. It is essential to follow up with them regularly, to ensure that the renewal process is progressing quickly and efficiently. We recommend starting the process at least 2-4 weeks before your licence expires.
To Conclude
Renewing your eating establishment licence in Ontario can seem like a daunting task, but it doesn't have to be. With this step-by-step guide, you have all the information you need to navigate the process and make sure your business is up to code and meeting all standards. Add the renewal date to your schedule and make verifying your staff's food handler certifications one of your yearly management tasks, so your licence is always up to date.