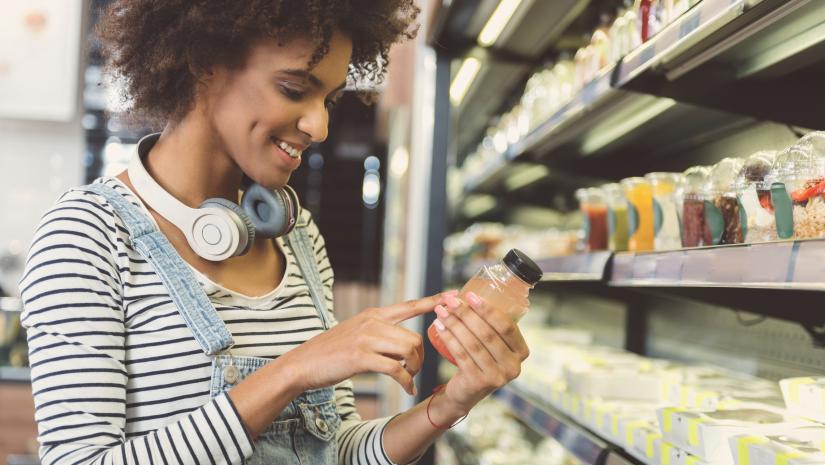 July 12, 2022
As of July 20, 2022, Health Canada has introduced new requirements for packaged foods that contain high levels of sugars, sodium and saturated fat. The new regulations require a front-of-package label with the symbol of a magnifying glass and a call-out that the food in question is high in a particular nutrient. The intention of the new labelling is to visually cue consumers and capture their attention, enabling them to make better-informed decisions about what they eat.

Foods that require the new labelling include:
Packaged foods that contain or exceed 15% of the daily value of sugars, sodium or saturated fats. Examples include deli meats, frozen desserts and soups.
Prepackaged foods with a reference amount less than or equal to 30 grams that contain 15% or more of the daily value in sugars, sodium or saturated fats. Examples include salad dressing, cookies or breakfast cereals.
Prepackaged main dishes with a reference amount of or above 200 grams and containing 30% or higher of the daily value of one of the nutrients. Examples include frozen pizzas or lasagnas.
There are some foods that are exempt from this new rule due to reasons such as overall nutritional contribution or health benefit. Some examples include:
Eggs
Whole or cut vegetables and fruits that could be frozen, fresh, dried or canned that do not have added salt, sugar or saturated fats
Sources of good/healthier fats such as nuts, fatty fish and vegetable oils
Plain yogurt and cheese (both are considered important sources of calcium)
There are also exemptions due to technical reasons. These include:
Cream or milk sold in refillable glass containers
Single-ingredient, raw whole cuts of poultry, fish and meat that do not carry a nutrition facts table
packaged individual portions that are only intended to be served by a restaurant or other commercial enterprise to accompany meals or snacks (for example, individually portioned crackers served with soup or creamers served with a cup of coffee)
foods in very small packages

Proper food labelling is a critical component of food safety and compliance and is a key component of consumer information and education for food choices. While these new requirements take effect now, food companies will have until January 1, 2026 to comply. If you own or operate a food business, visit the Government of Canada to learn more about these regulations and ensure you take the necessary steps for compliance.