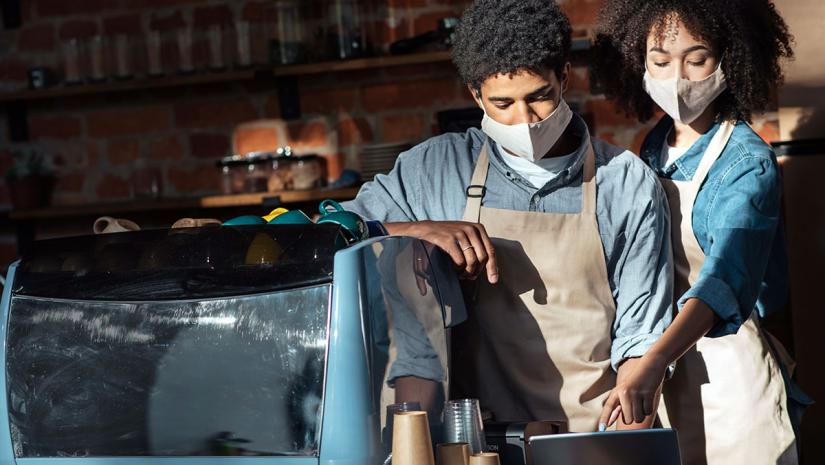 February 3, 2022
As we continue to see the effects of the COVID-19 pandemic evolve, one thing consumers have grown more conscientious of is taking their health and safety — and that of their families — into their own hands. For food safety, this means ensuring the products they buy and foods they consume are safe, and they want reassurance that companies producing, distributing and serving food are keeping up on the news, paying attention to safety innovations and adjusting their businesses accordingly.

People are also becoming more conscious of proper hygiene measures and want to make absolutely certain that the food products they buy and consume won't put them at risk of food-borne illness.

Assume your customers are doing their own research on food safety trends, news and issues. People are actively looking into food safety risks, educating themselves on potential issues and steering clear of products and suppliers that may not meet their standards. In 2022, food business owners, managers and Food Handlers need to make sure their business is a respected one with a solid reputation for being safe.
Owners, managers and supervisors must prioritize food safety
Food business owners, managers and supervisors are responsible for building a strong food safety culture that's incorporated into the business's everyday procedures and work routines. This involves:
monitoring Food Handlers to make sure they're following safety rules and maintaining personal hygiene
being conscious of applicable legislation and standards that apply to the food business
knowing how to recognize, prevent and address food safety issues that may arise
encouraging staff to raise food safety concerns
completing all relevant training and keeping certification up to date
building and maintaining a food safety program with a food safety plan
In 2022, food business workers may have to get a bit more creative to meet the rising standards of customers. Here are some ways to get started.
Make sure Food Handlers have proper training
Ensure that the proper licenses and certifications pertaining to food safety are up to date at all times. Make sure Food Handlers have training that includes food safety practices from cooking foods to proper temperatures, to working with high-risk foods and customer groups, to ensuring no allergens end up as part of dishes they're not supposed to be in. Beyond this, in a world learning to live with COVID-19, make sure staff are trained to know what protocols are in place to reduce transmission of the virus.

In 2022, delivery drivers are the front-line workers for a lot of food businesses. Keep drivers or delivery workers apprised on all food safety practices and COVID-19 protocols.
Bolster hygiene habits for 2022
Hygiene — especially hand hygiene — has been in the spotlight since the beginning of the pandemic. Most people now know that you should wash your hands with hot, soapy water for at least 20 seconds with liquid soap to truly get them clean. You need to ensure you and all staff follow correct hand washing procedures, and know when and how to do it right.

Customers are also highly conscious of the need for businesses to sanitize high-touch surfaces such as pin pads or door handles.

Some other hygiene tips to reassure customers:
Have hand sanitation stations available in prominent locations
Sanitize surfaces regularly
Use contact-less delivery and ordering
Use food rotation labels to help in prep and storage
Seal food packaging with tamper-evident labels
All these steps will help customers feel confident that their safety is your top priority.
Be savvy about food traceability
Consumers' interest in knowing exactly where and how their food ended up on their plates has been growing. Now, you can further instill trust by being able to track the source of every single item on your menu.

Food traceability refers to the ability to follow a food product and its ingredients through all the steps of the supply chain. Traceability software aims to automate this process, accounting for each step for your business.

Some things this software can track include the details about the farmer and location, the date and time of harvest and conditions of storage. This helps your business in adopting a culture of radical transparency, which savvy customers are demanding in 2022.

Food traceability is important because it lets you pinpoint exactly where in the supply chain something went wrong, so the problem is easier and quicker to address. It lets businesses isolate contaminated goods and prevent them from reaching the consumer.

Servers should also be educated on traceability strategies and processes so they can confidently inform customers who have questions.
Make changes customers can see
If you want to remain competitive, it's not enough to make changes — you need to communicate those changes to customers. For example, add single-use condiment packages to tables instead of communal ones. Have front-facing employees in fresh PPE. Use disposable food containers where possible, to cut down on items being handled by many people.

Food safety-conscious customers want to not only know you're following best hygiene practices — they want to see these efforts in action.

Communicate safety efforts to customers. This may involve asking customers directly what they would like to see. You could strategize with marketing and social media teams to send out a survey or take an informal poll — ask customers what matters most to them when it comes to your business and their safety, and how you can improve in 2022.
Foster open communication with team members
Make sure everyone on the team — from serving and kitchen staff to managers — are aware of the specific practices and procedures used in the business to boost safety, and ask for their ideas on what to change in 2022. They may have thoughts on how to improve food safety or communicate changes to customers.

Build a culture of transparency on all levels. For example, a food recall should be addressed immediately by employees removing the product, executives handling PR duties for the public, servers knowing what to say directly to customers and suppliers being aware that the product should be pulled and no longer delivered.
Follow the news
As a food business owner or manager, you likely follow the news and pay attention to what's going on in the industry. You'll want to double-down on this helpful habit in 2022, to ensure you don't miss any crucial updates on COVID-19 restrictions, or food safety news updates. The Canadian Institute of Food Safety (CIFS) keeps apprised of food safety news and breaks it down for you, so you'll always know where to look.

CIFS also has a full library of helpful resources on topics ranging from safely reopening after a COVID-19 closure, building a food safety plan, to cleaning checklists and more. Contact us to inquire about becoming a member!