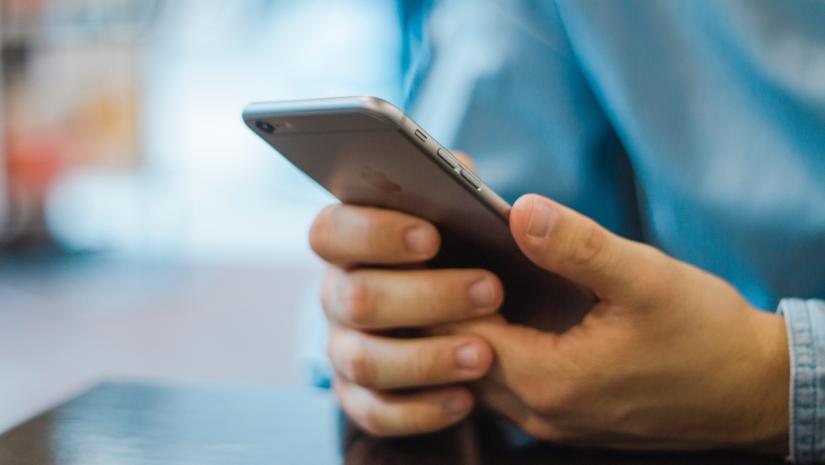 January 27, 2020
Algoma Public Health (APH) has issued a warning to local businesses about a recent scam targeting restaurants and other regulated businesses in the area.

According to a recent news release, an individual posing as a Public Health Inspector from APH called a local restaurant and claimed that a customer had filed a complaint about the food. The fraudster claimed that they needed to conduct another inspection at the business's expense.

The imposter then asked for credit card information to process the fee for the additional inspection; APH is reminding all regulated parties — including restaurants, salons/spas, tattoos, body piercing and other personal services businesses — that public health inspections are free, regardless of what prompted the investigation.

While rare, this is not the first (nor will it be the last) fake Health Inspector scam that has been attempted or successfully carried out in Canada.
Phony Health Inspector scams in Canada
In recent years, regulated businesses (often restaurants and other food premises) have reported suspicious behaviour from individuals claiming to be Health Inspectors, including:
demanding payment for fines or services
asking for personal information
instructing them to call a special telephone number (or be fined)
trying to sell them products, such as first aid kits
DEMANDING PAYMENT FOR FINES, SERVICES OR PRODUCTS
The most frequent phony Health Inspector scam involves threatening or intimidating businesses into paying for fines, services or products.

Over-the-phone, the 'Inspector' will ask for credit card information to process the fee; in some instances, they may claim that your business is forbidden to open until the fee is paid.

They may even claim that an 'Inspector' will be checking to make sure your business remains closed until the fee is paid, and that you'll be fined thousands of dollars if your business is discovered to be operating while the payment is outstanding.

Phone scams are far more common than in-person scams; however, if a Health Inspector demands on-the-spot payment for fines issued during an inspection, it's a huge red flag — especially if they ask for the fine to be paid in cash.
DEMANDING PERSONAL INFORMATION OR FOR YOU TO CALL A SPECIAL NUMBER
In instances where personal or business information is collected over the phone, or if a staff member or operator is asked to call a special number, the motivation behind the scam (or what information the fraudsters are after) is less clear.

However, many health officials believe that this type of scam could be a type of Craigslist-related identity fraud. Since the popular classified advertisements website locked down its site with phone verification, users posting on the site must provide a viable phone number.

When a user attempts to publish a post, Craigslist automatically calls the number and issues a verification code which must be re-entered for the post to go live.

Health officials believe that when businesses are targeted for this type of scam, the scammer's intention is to use the code and the business's phone number to set up a fake Craigslist account to be used for fake posts and spam.
How to avoid getting scammed
While scams of this nature are, unfortunately, getting more and more sophisticated every day, there are a few red flags to remember that should prevent you from falling victim to a fake Health Inspector scam.

Beware the following red flags:
The 'Health Inspector' calls you to arrange an inspection.
The 'Health Inspector' asks for cash or credit card information.
The 'Health Inspector' tries to sell you something.
The 'Health Inspector' asks you for personal information.
The 'Health Inspector' uses threats or intimidation to try to get you to do something.
Legitimate Public Health Inspectors do not call ahead to schedule inspections. In most cases, inspections are unannounced.

Health Inspectors will never ask you for cash or credit card information. They do not sell products, and there is never an inspection fee under any circumstances.

During an inspection, an Inspector may serve you with a ticket requiring you to pay a fine, but they do not collect payments. Instructions on how to pay the fine will be located on the ticket.

The majority of Public Health Inspectors carry a badge and ID card. You are well within your rights to ask to see their ID, or to call your local health authority to verify that the Inspector is who they say they are.
What to do if you suspect you're the target of a scam
If you are contacted by someone claiming to be a Public Health Inspector who is attempting to schedule an inspection and asking for credit card information, call your local police department.

If you detect any of the red flags listed above, do not hesitate to contact your local health authority to verify the identity of the 'Inspector' or to report inappropriate behaviour.

Train your employees — anyone who may conceivably pick up the phone in your business — about how to handle this type of call, or instruct them to hand over the call to a manager-on-duty.

It's a good idea to take down the individual's information and then end the call. Follow up with your local health authority and/or contact your local police department afterwards.
Food safety in Canada
Of course, the majority of Health Inspectors you will encounter in the workplace are legitimate and play an important role in ensuring food safety in Canada.
With food safety training and the proper food handling procedures in place, health inspections can be a positive collaboration between food business operators and government agencies.
To learn more about food safety training, contact the Canadian Institute of Food Safety.