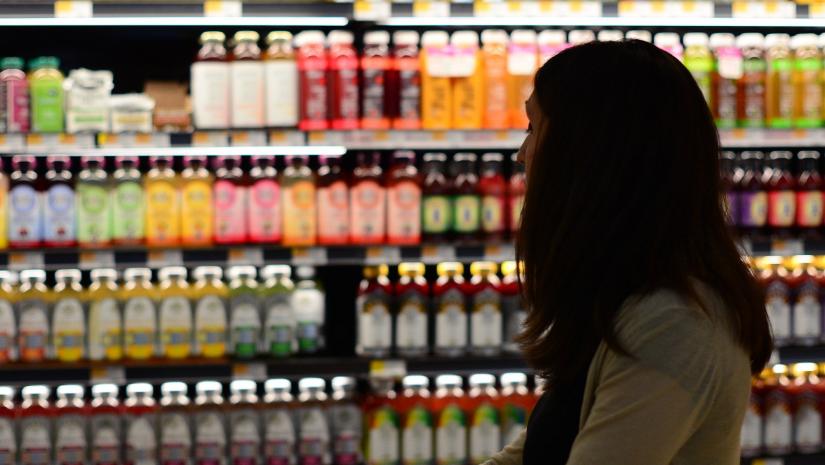 April 2, 2020
As the COVID-19 pandemic sweeps across Canada, strict measures are being imposed to help flatten the rate of infection and the spread of the novel coronavirus. These measures are forcing many food service businesses to close their doors temporarily. However, businesses in food retail, like supermarket chains and grocery stores, are having dramatic increases to the amount of customers. The public may not be dining out anymore, but they still need to purchase groceries and other household items for themselves and their families. In fact, the decrease in purchasing food from a food service has an opposite effect on the purchasing of food from food retail businesses.
There are risks to food retail stores
Food retail businesses need to acknowledge that there is a risk of spreading or contracting COVID-19 within the establishment. During the crisis, staff are continuing to work to ensure that the public can access the goods they need. At the same time, large amounts of customers are frequenting food retail locations to stock up on food and supplies. This convergence of people within food retail businesses needs to be treated with care. Supermarkets and grocery stores must put in place protocols and standards that will keep staff and customers safe from COVID-19.

The following are some of the essential steps that supermarkets and grocery stores should take to keep staff and customers safe:
1. Monitor cleaning and sanitizing
SARS-CoV-2, the virus that causes COVID-19, is extremely contagious. It is passed from human to human through direct contact with an infected person's saliva. This contact can occur through kissing, hugging and shaking hands, or by simply touching an object or surface with infected droplets from a person's cough or sneeze. Supermarkets and grocery stores are frequented by hundreds of people in a given day, so there is a risk of contamination by COVID-19 on food or surfaces. An increase in cleaning and santizing is the best defence against the virus. This includes sanitizing items that are cleaned but not normally sanitized. It is also important for food retail businesses to make sure that the sanitizer used throughout the premises is effective against the coronavirus that causes COVID-19. This can be done by checking with the supplier of the sanitizer.
2. Ensure staff are protected
The staff that works at grocery stores and supermarkets are the lifeblood of the business. They ensure products are restocked, customers are checked out in a timely manner, and the establishment is clean. It is essential that the staff working in the business are protected from the risks of COVID-19. Providing staff with Personal Protective Equipment (PPE) such as disposable gloves or masks is an efficient way to protect staff from contracting COVID-19. Staff should be trained on how to properly use any PPE, including how and when to wash their hands when changing protective items.

Cashiers can also be protected by installing physical protection barriers at checkouts. These barriers can be plexiglass screens which separate employees and customers from each other. The benefit of these barriers is that they protect staff and customers from being exposed to infected droplets from coughs or sneezes.
3. Enforce physical distancing
Social distancing is one way that the general public can stop the spread of COVID-19 and lower the risks of transmission. The Canadian government is advising that people maintain a distance of at least 1-2 metres from each other. Physical distancing can be achieved within supermarkets and grocery stores in a few ways. Markings can be placed on the floor at checkouts to ensure that customers stay at least 1 metre apart from each other while waiting in line. These markings can also be put in areas where people tend to congregate such as deli counters and the bakery. Signage can also be used to remind customers and employees about physical distancing and explain why markings have been placed on the floor.
4. Limit hours and customers
Reducing the operating hours of the food retail business is an efficient way for supermarkets and grocers to help prevent the spread of COVID-19. This allows food retail businesses to spend extra time cleaning and sanitizing the entire establishment, which can take much longer with a new sanitation schedule. Cleaning and sanitizing is one of the most important tasks to keep COVID-19 from spreading, so food retail businesses should reduce operating hours if needed to keep on top of the schedule.

Limiting the amount of customers within a store is another way to reduce the spread of COVID-19. Not only does this reduce the risk of transmission of COVID-19 among customers and staff, but it makes enforcing social distancing much easier.
5. Train on COVID-19
All staff at food retail stores should be trained in COVID-19 specific training in order to maintain a safe establishment and help prevent the spread of the coronavirus. Training should include recognizing COVID-19 symptoms and knowing what to do if, a coworker or a customer falls sick while at the establishment. Staff should also be trained on personal hygiene, the updated cleaning and sanitizing protocols, and any other health and safety procedures implemented due to the COVID-19 pandemic.