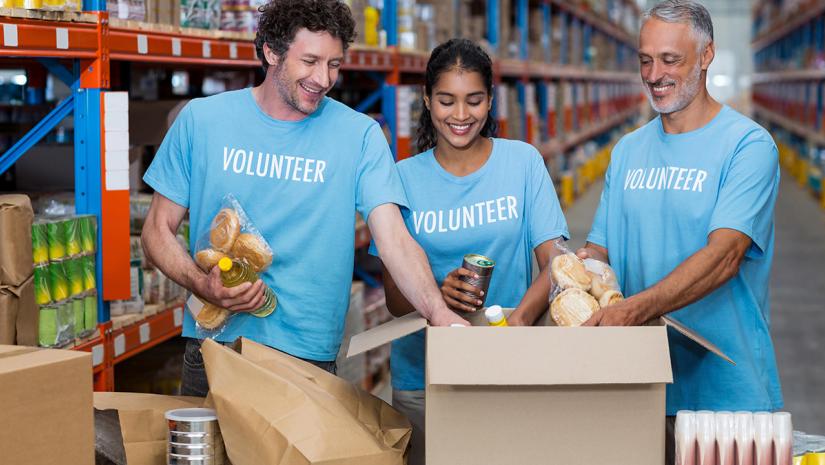 August 4, 2020
The COVID-19 pandemic has caused severe ripple effects for the health and safety of Canadians. Not only are Canadians concerned about contracting COVID-19, but they are facing other significant challenges such as job losses, financial struggles and food insecurity. As the pandemic continues on, these struggles and their impacts are becoming increasingly evident.

Dalhousie University has conducted a survey and the preliminary results indicate that food security among Canadians is becoming a big concern. The survey suggests that 55% of Canadians surveyed are concerned about food security — much more than before the COVID-19 pandemic began. More information about the University's survey results is slated to be released soon.

The Daily Bread Food Bank has also released a study that discusses the very real and very significant impacts the pandemic is having on food security in Canada. The report, titled Hunger Lives Here: Risks and Challenges Faced by Food Bank Clients During COVID-19, focuses specifically on Toronto, which has the highest population in Canada.

A survey was conducted on 220 food bank clients between May and June 2020, and revealed that there has been a 200% increase in new clients accessing and utilizing Toronto food banks during the pandemic. This figure is startling, and illustrates how food insecurity is on the rise as Canada continues to grapple with the COVID-19 pandemic.
COVID-19 threatens food security
The pandemic has not only threatened the health and safety of Canadians across the country, but it has directly threatened food security as well. Some of the key findings from the study reveal:
76% of new clients accessed food banks due to job losses or a reduction in working hours
34% of respondents will be unable to continue to pay rent 4—6 months from now if the pandemic continues
There was a 20% increase in frequency of going a full day without eating almost every month
1 in 3 children are going hungry, up from 1 in 4 children before the pandemic
28% of respondents received the Canada Emergency Response Benefit (CERB) but still need to rely on food banks
The findings illustrate that businesses closing up temporarily, or reducing their operating hours and having to cut staff positions, directly led to an increase in people accessing food banks for the first time. Individuals lost their jobs or were temporarily laid off, meaning that any money they do have goes towards rent, mortgages or bills. As a result, food security plummets as people have to choose between keeping a roof over their heads or buying food.

The study also illustrates that government support has not been enough to curb the increase in food insecurity. The Canadian government pledged $100 million to food banks across Canada, but the current situation indicates that it has not been enough. Food banks continue to struggle to provide for families and individuals, with new people coming to access them every day.
High-risk people more likely to use food banks
According to the Daily Bread Food Bank, more than half of food bank clients are considered high-risk for severe illness from COVID-19. This can be due to their age or pre-existing health conditions which put them at a greater risk for having severe complications from the coronavirus. This is almost double the rate of the Canadian population and illustrates that those using food banks are also the most vulnerable. At-risk groups are not only dealing with concerns about contracting COVID-19, but are also struggling with food security and financial stress.
A hard cycle to break
According to Neil Hetherington, CEO of the Daily Bread Food Bank, "Much of Toronto's population was already struggling financially before the pandemic. With food bank clients unable to pay rent four to six months from now, there is a major risk of a tidal wave of arrears and evictions in our city."

Hetherington points to persistent poverty, which was already a big issue even before the pandemic. When people fall into financial struggles and cannot afford food, they become reliant on food banks and it is a difficult cycle to get out of. This is evident with the increased strain being put on food banks to help Canadians feed themselves and their families. In order to combat the growth of food insecurity, investment in support for Canadian families is needed as the fight against COVID-19 continues.