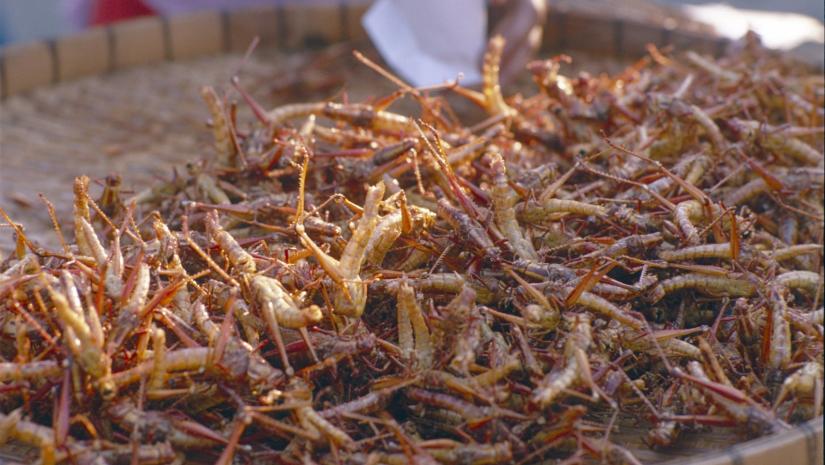 February 3, 2017
A report commissioned by the European Food Safety Authority has found that whether insects are safe to eat will depend on how they are cultivated and processed.
The initial risk assessment report looked into whether insects could be considered a safe source of protein for both humans and animals. It examined "potential biological and chemical hazards, as well as allergenicity and environmental hazards, associated with farmed insects used in food and feed taking into account the entire chain, from farming to the final product".
The methods used to raise the insects, as well as those used to process them, would play a big part in whether they were deemed food safe, according to the report.
"The specific production methods, the substrate used, the stage of harvest, the insect species, as well as the methods used for further processing will all have an impact on the possible presence of biological and chemical contaminants in insect food and feed products," stated the report.
Over 1/3 of people regularly eat insects
According to the United Nations, 2.5 billion people are estimated to eat insects a day and it believes that "edible insects" could be a nutritional and sustainable answer to the issues associated with a rapidly increasing population.
The UN Food and Agriculture Organization has reportedly been looking into whether edible insects could be used as a way to fight famine on a global scale. Insects contain high amounts of fibre, protein, vitamins and minerals and it's believed that almost 2,000 species are regularly eaten by people all over the world.
However, the report was not commissioned to determine whether edible insects would combat a potential global food shortage. Neither did it conclusively determine that regularly eating insects was safe for humans.
"Further research for better assessment of microbiological and chemical risks from insects and feed including studies on the occurrence of hazards when using particular substrates, like food waste and manure, is recommended."